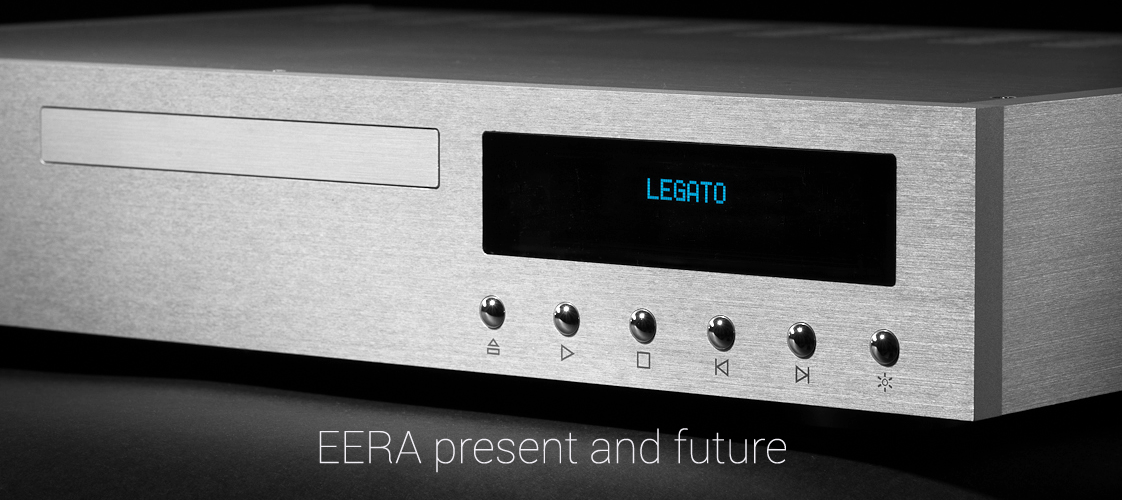 A new range, a new beginning.
We are very proud to present our new dacs and transports.
For over three years, our teams have been working non-stop to create a new generation of products, inspired by the same quest for musical fidelity that was a feature of our previous equipment. This is a new page in the brand's history, but it does not mean we are turning out back on our past achievements. And as the digital era reaches maturity with such players as Qobuz, you can count on Eera to enhance music streaming or your digital audio file collection. Redesigned around these new ways of listening to music, our range has not left behind the much loved CD. Thanks to the development of our own I2S interface, ideally blending our Andante and Majestuoso Dacs and our Legato transport, you can reach new, hitherto inaccessible heights in sound reproduction.
However you listen to music, we can guarantee total listening pleasure.

EERA tomorrow.
For many years, eera has specialised in developing high-quality CD players. Today, we are broadening our horizons with a redesigned range and developing other kinds of products adapted to new ways of listening.
Using a confidential manufacturing process, we have developed an amp that is simpler, more musical and ideally designed to match all ambitious hifi systems. We tried out a number of different technologies before settling on a solution. Our product will soon be ready, and will incorporate some interesting discoveries from the research carried out on our most recent equipment, as well as from extensive experiments on components, so that we have arrived at simpler – and more musical – designs. The same approach will preside over the birth of our future products: to provide out customers with the best "investment - listening pleasure" trade-off, whatever their level of investment.
Dacs, CD transport and tomorrow an amplifier... It will always be worth your while to choose Eera.